VersaReel Blue Motorized Cable Reel, 12AWG/3 Conductors, 25FT, w/Single Outlet and GFCI, 20A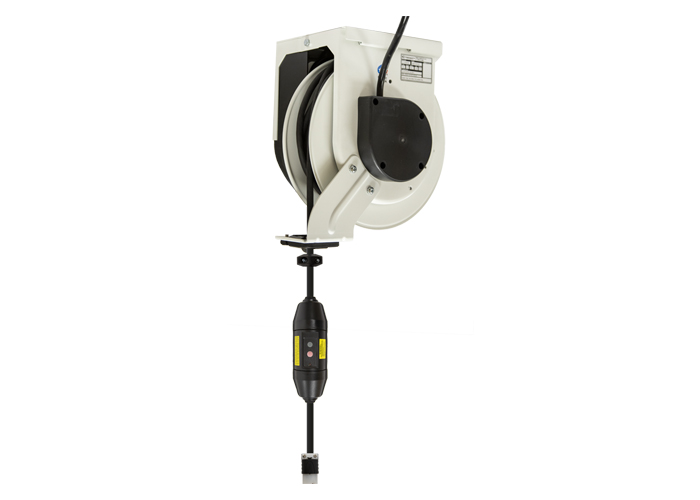 This configuration of VersaReel Blue has 25 ft of 12 AWG / 3-Conductor cable. The Single Receptacle Box allows the user to plug in a single 120V plug. This version has a cord-mounted GFCI which provides added safety protection.
The VersaReel Blue cable reel has a powerful motor is controlled remotely using a Bluetooth app on your Android or iPhone. Up to 10 different reels can be individually controlled by a single app.