Antistatic Spring Balancer, 0.5-1.5KG, 0.5M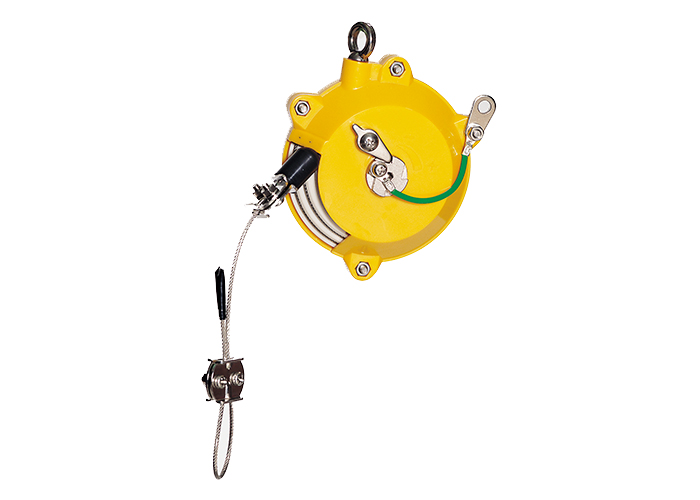 The EKN series "electrostatic discharge" balancers offer true zero gravity, with no drifting or strain. Tapered drum and quality springs and bearings provide smooth cable travel throughout the range. The EKN Series is used where electrostatic discharge can damage electronics or other sensitive assemblies, but where a "clean room" balancer is not needed. The EKN is fitted with a grounding wire, which attaches from the balancer to the secondary support hook. The grounding wire safely dissipates any static electricity charge generated by the friction of the cable while the balancer is in use.
When choosing a balancer, your selection is based upon the total weight to be balanced (tool and all accessories) and requirements. Try to utilize the upper range of the balancer capacity
ratings.
Specs for XA-EKN-0-1:
Capacity Range: 1.1 to 3.3 lb (0.5 to 1.5 kg)
Cable Travel: 1.64 ft (0.5 M)
Cable Diameter: .08 in (2.0 mm)