Air Tool Hose Balancer 3.5-5KG, 1.3M, 3/8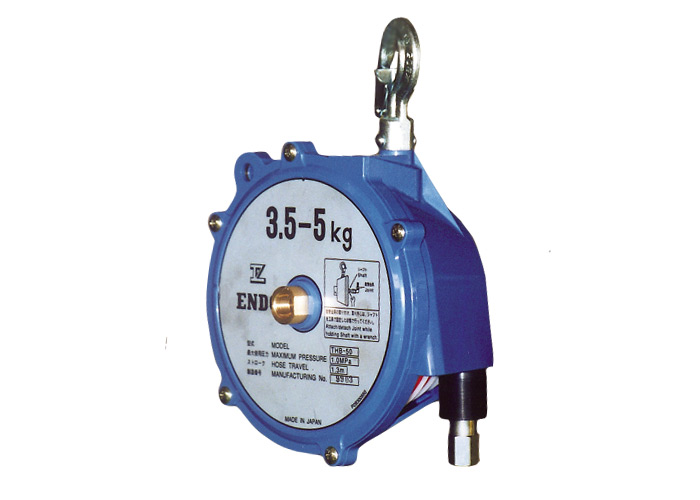 THB Series - 3/8" ID Hose
Air tool balancers provide a safer and more organized workplace by eliminating the need for an air supply hose and a separate cable balancer. Air Tool Balancers are available with either 1/4" ID (Model ATB) or 3/8" ID (Model THB) both with braided urethane hose. Casings are made of durable, lightweight, high impact ABS resin.
The Air Tool Balancers feature:
• Easy and Precise Balancer Tension Adjustment
• Forged Steel Swivel hook.
• Pressure Rating: 145 psi
Specs on XA-THB-50-38NPT:
Capacity Range: 7.7LB to 11.0LB (3.5KG to 5.0KG)
Hose Travel: 4.27FT (1.3M)