Twin Hose Balancer, 1-3KG, 1.3M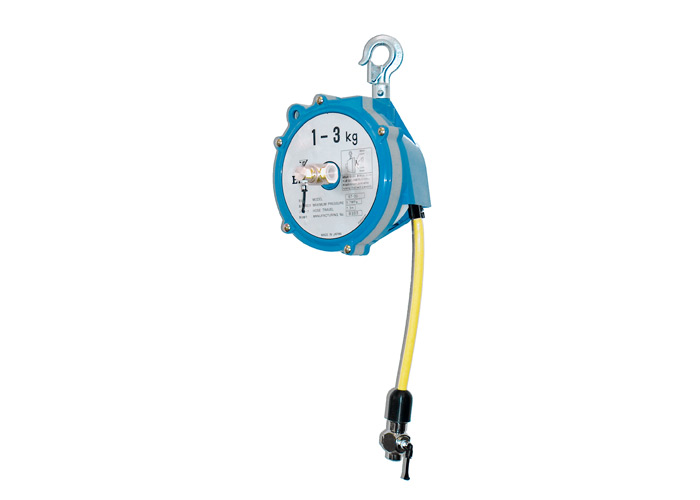 The ST-30 Air Tool Balancer is to be used with feed-back air tools. The air is supplied through the outer hose to the tool, the inner hose provides the controller with the feedback signal.
• Unique solution for feed-back tools.
• Easy and reliable operation.
• Eliminates problems with coiled hose.
Main air inlet: R 3/8" NPT with 3/8" hose barb
Main air outlet: R 1/4" with adaptor for 1/4" FPT
Signal Air inlet and Outlet: Quick release coupling for 4 mm OD hose.