Air Balancer Body, EHB-50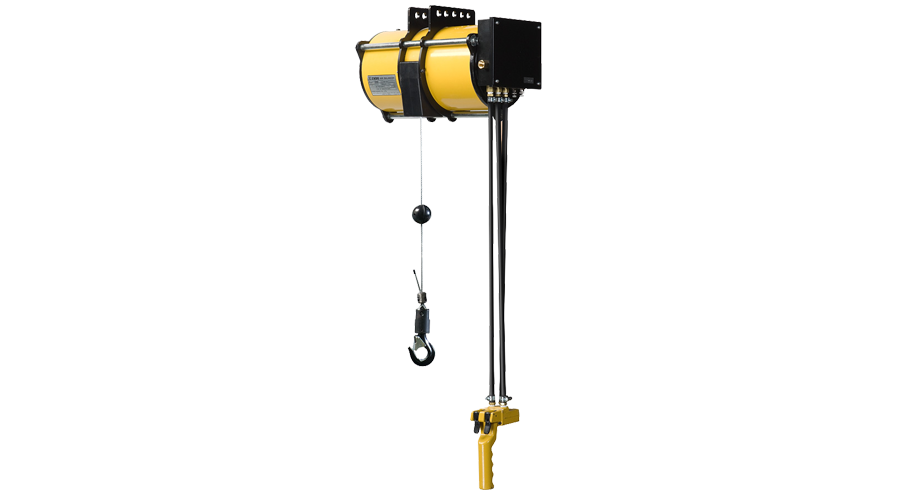 High quality, but economically priced, the "EHB" series operates with compressed air to provide both hoist and balancing functions.

• The load on the hook can be balanced at "zero gravity".
• The unit operates with very low noise.
• The 0.187" (4.76 mm) dia wire rope provides long life and less maintenance cost.
• The non-electric air drive is ideal for facilities that require "hazardous duty" (explosion-proof) equipment.